We all know that Chicago is a city of neighborhoods. At a certain point in our lives, we want that excitement of living in Lincoln Park, Lake View, Wrigleyville, Bucktown, The Loop and any number of other vibrant areas.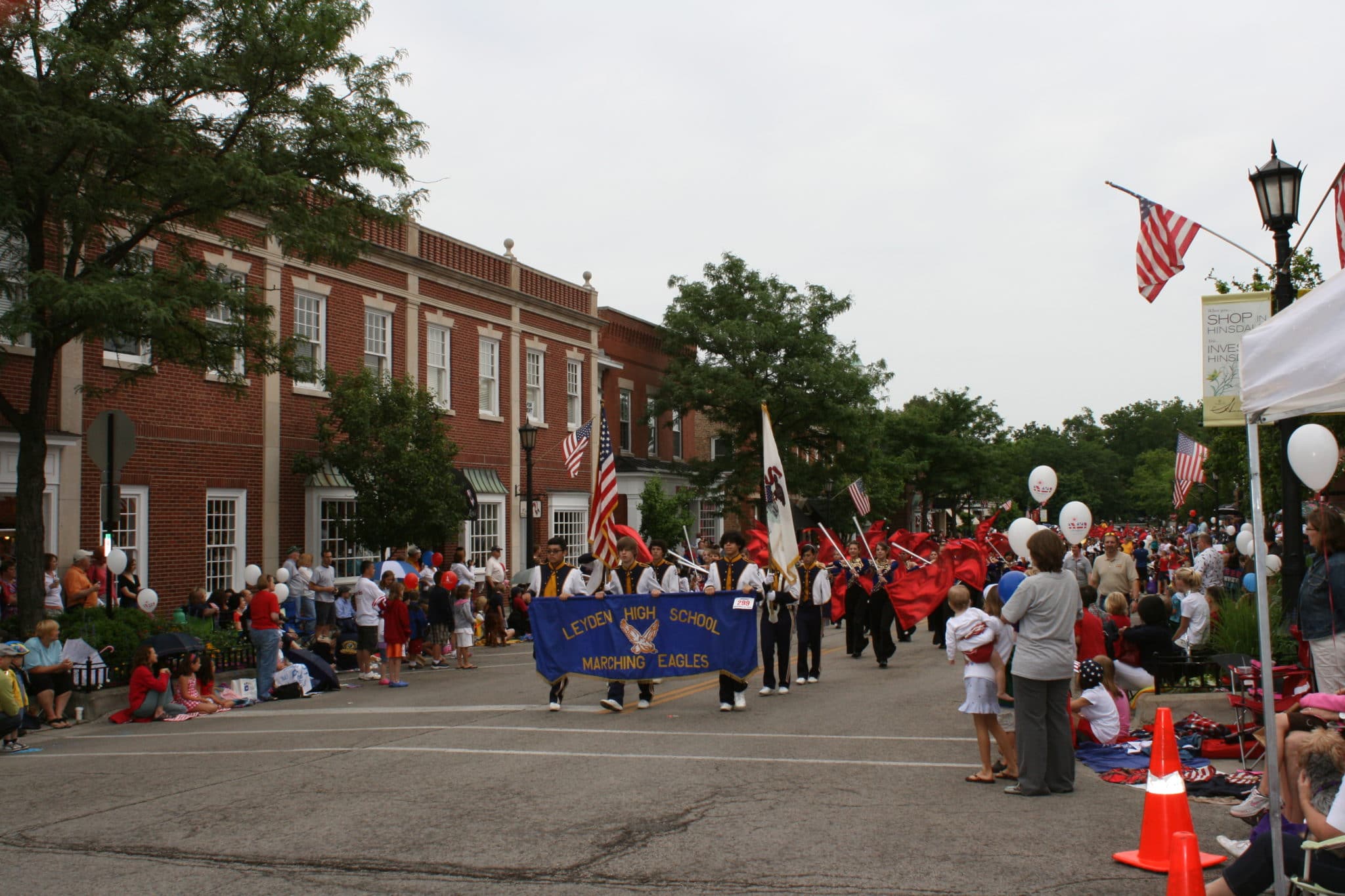 As we mature, grow and change, so do our lifestyle needs, which obviously include where we live. Parents of young children especially feel these life changes, as their priorities naturally shift from pub crawling to, well, chasing their crawling toddler.
Sound familiar? You're not alone. If you're a city-dweller contemplating a move to the suburbs, you may want to consider home building Hinsdale IL. Now is the perfect time to plant your roots in a great town.
I go to Hinsdale often. It's just 20 miles west of Chicago, easily accessible by the Burlington Northern Santa Fe Metra train line. Hinsdale's charming downtown area feels like Main Street USA with upscale boutique shopping and dining that any foodie would love. And another thing: it's a friendly community. It's no surprise that Hinsdale is of the best places to live in Chicagoland.
Why Hinsdale?
Of course I am drawn to the stunning architecture of the homes in town. It's easy to see why people choose to build in Hinsdale. On any given tree-lined block, you'll notice beautiful homes – a combination of old and new – on wooded lots spanning several architectural styles from farmhouses and French Country to Georgian Colonials and English Manor.
You're making an investment when you build in Hinsdale. People all across the country look to relocate here because of its stellar, top-rated schools, namely Hinsdale Central High School. U.S. News & World Report ranks it the 8th best high school in Illinois, and 289th overall in the country. Impressive. And School District 181 elementary schools within Hinsdale are outstanding as well.
Chris Pequet with Sotheby's International Realty is one of the top realtors in Hinsdale. Chris and I are both members of the Hinsdale Chamber of Commerce. She has her finger on the pulse of today's climate and told me this: "The real estate market is really hot right now — especially for new construction in Hinsdale. The demand for new homes is so high that it's causing the tear-down market to be in full force again."
How to Get Started
If you think the timing may be right for you and your family to seriously consider either a new build in Hinsdale or the purchase of an existing home with the intent of remodeling, here are some tips to get started:
Spend the day here: Have breakfast at Pages Restaurant, then take a drive through the town to get a feel for the area.
Write down notes: Are schools, parks, recreation and proximity to the BNSF rail line essential for you? If so, narrow down your preferences of general home / lot location.
Start a laundry list: In addition to location, list the ideal features you want in a home.
Talk to a local area realtor: Whether you decide to buy a lot and build in Hinsdale or purchase an existing home for sale, it's often helpful to have a well-informed realtor working on your behalf.
Talk to a custom home builder and remodeler: Feel free to

give me a call

to chat about the first steps in planning to build in Hinsdale, or if you see a property that catches your eye but needs some work and personalization, we can talk about options for remodeling. I've developed

The Collaborative Building System

, an integrated approach to custom home building and remodeling that enables us to deliver high-end design and construction as promised. It's in everyone's best interest to ensure your home is designed properly to suit your style, but also built cost-effectively. At Donatelli Builders, we value-engineer all of our projects; this enables the entire team of builder, architect and designer to work cohesively to provide you with a gorgeous home at a fair price.
Do you have plans for the 4th of July yet? That's a perfect time to visit Hinsdale. The town's annual Independence Day Parade steps off at 10:00 a.m. in Burlington Park at the intersection of 6th and Garfield streets.
If you want to build in Hinsdale, light the firecracker now!