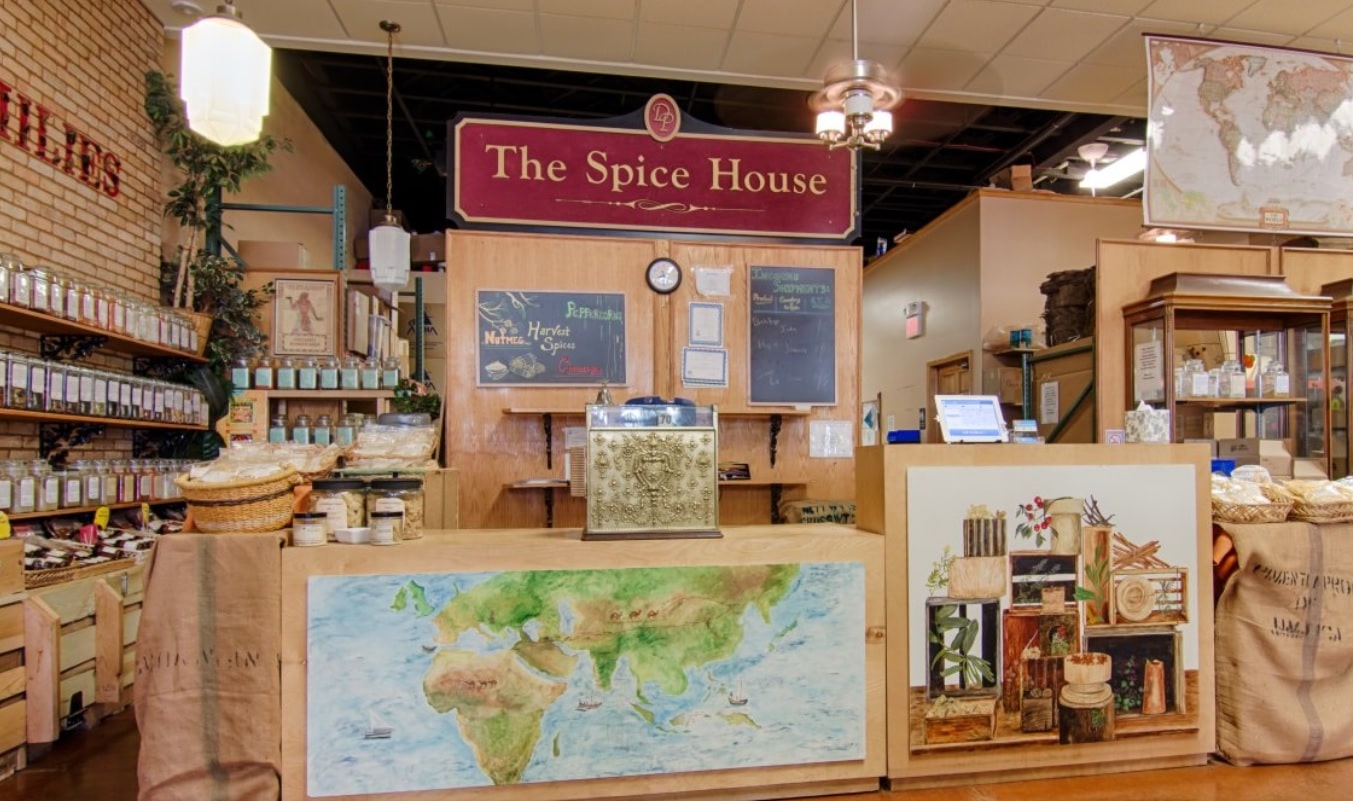 We're proud to be a Geneva IL custom home builder that's surrounded by so many great local businesses. Over the holidays, I spent more time visiting with our neighbors. If you have any interest in cooking whatsoever – or know anyone who does – visit The Spice House this year!
Located at 577 S. Third Street, The Spice House offers hand-selected and hand-prepared spices and herbs, unique gift items for the chef in the family and cookbooks of all types. What originally drew the owners to Geneva, IL more than 7 years ago is the variety of festivals throughout the year, the friendly people who live and shop here, and the overall charm of this city that gives you "the feeling you might have gone back in time to when things were more wholesome and people knew each other in their neighborhoods."
We recently caught up with John Cirpinski, owner of The Spice House. He told us that the same reason that brought him to Geneva makes him and his staff glad they're here. "It is wonderful, and very essential, to have a customer base that loves high-quality food and is willing to make a special trip to our store to get it rather than settling for something less at the supermarket."
As a Geneva IL custom home builder, I agree with John 100 percent: never sacrifice quality!
Look for my next blog posts where we'll take a look at some of the housing stock currently on the market in Geneva, as well as custom furnishings options in the area. Call me if you want to talk about any upcoming ideas for your new home or remodeling project.